Our developers are specialists of producing logistics-related IT solutions. It creates continuity and high competence, which allows us to quickly respond to and adapt to your needs for change and development. This means that we can design everything from the labels on outgoing shipments, generate status and deviation messages directly to your ERP system, and build software and logic for robot automation. We also work to integrate carriers into our IT systems, so that we can easily book shipments that are adapted to your requirements.
We offer automated and tailored IT solutions while working closely with the customer's business – ready for rapid changes and potential changes. Our IT development takes place agilely where we continuously release new functions.
Nowaste's own developers are specialists in producing logistics-related IT solutions.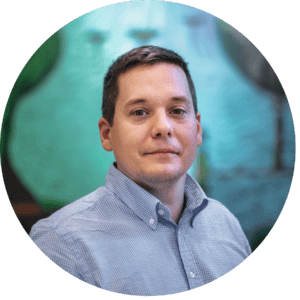 Robert Davstedt, IT-manager