Nowaste Logistics AB offers customized third-party logistics solutions that give you increased competitiveness in your market. You can rest assured that we design, implement, and manage your logistics based on your industry and needs.
We tailor our solution based on your priority needs.
The solution can cover your entire product flow, from supplier via warehouse to end customer/consumer, but also be a pure warehouse and handling solution where you are responsible for other logistics activities yourself. One of the many advantages of a 3PL solution is that it is scalable. This means that as your business grows and you need more space and more services, we as a 3PL player can offer you a customized solution. We use different types of automated warehouse and management solutions to create the most efficient flow possible. We control these with our proprietary software solutions. We also have our own expertise in property design and real estate establishment.
We invest time and experience in all our assignments to ensure optimal solutions tailored to your products and conditions. Our deep expertise and broad experience in material handling, transport, real estate establishment and automation solutions ensure that we develop the best solution for your company. We offer you a sharp logistics partner with only our own staff who have broad expertise in everything from own development IT solutions to the implementation of automation drive warehousing processes. We establish the warehouse and take care of everything within the four walls of the warehouse. And if desired, we also provide transport solutions, and administrative services such as order receiving, call-offs, financial follow-up and more.
Vi investerar tid och erfarenhet i alla våra uppdrag för att säkerställa optimala lösningar anpassade efter dina produkter och villkor. Vår djupa kompetens och breda erfarenhet inom materialhantering, transport, fastighetsetablering och automationslösningar så säkerställer att vi fram den bästa lösningen för ditt företag. Vi erbjuder dig en vass logistikpartner med endast egen personal som har bred kompetens inom allt från egen utveckling IT-lösningar till implementering av automationsdriva lagerprocesser. Vi etablerar lagret och tar hand om allt inom lagrets fyra väggar. Och om så önskas, så tillhandahåller vi även transportlösningar, och administrativa tjänster såsom ordermottag, avrop, ekonomisk uppföljning med mera.
The optimal logistics solution for your company is the one that adds maximum value to your company. As a buyer, it is therefore important that you know how to prioritize between your requirements for flexibility, quality, capacity/output, lead time, cost and environmental impact.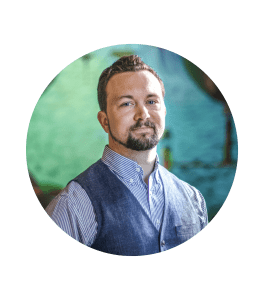 Jesper Brandin, Sales manager
DO YOU WANT TO KNOW MORE?

You are welcome to contact us and we will tell you more about us and our services. Fill in the form and we will answer all your questions and concerns. We will get back to you as soon as possible.
Or contact Jesper Brandin, Sales Manager.
jesper.b@nowaste.se
+46 (0)76 11 50 712